I can help
Passion and dedication can extract a heavy price. You chose your field because you really care and you want to make a difference – in people's lives, society, the world. But there's so much to do, and never enough time or resources. Keeping your stakeholders informed, involved and invigorated is a full time job and communication is the cornerstone of your success.
If you're like most of my clients, you're here now because you made the decision to prioritize and focus on what you do best. Excellent!
Still, I understand it's sometimes hard to bring in someone new, especially when it's something as critically important as crafting and conveying the message you send to the world.
Of course, we both know you could probably write everything yourself – and maybe you already have. You're smart, well educated and not a bad writer, either. Besides, no one knows your mission, clients and challenges better than you do.
But your time is valuable and so is your mission. Make the most of both and contact me now.
If you're ready to take your business or non-profit to the next level, we need to talk.
I've worked as a professional writer for years in many different industries: education, government, non-profits. The over arching thread that connects all my projects and clients is a desire to be of service – to affect the world in a positive way.
I know just the right words, phrases and techniques to get your important message across. Unfortunately, the service industry is filled with people who mean well, but just don't stick with it when the going gets tough.
You need someone you can count on to get the job done, and done well. I have both the skill and the stamina to take your business to the next level.
When your message matters, don't take chances – go with a pro.
I listen closely so I understand the unique challenges that you face and cater to your specific needs. Because I focus so carefully on exactly what will maximize your profitability and potential, you can relax and attend to the very important business of taking care of your business.
I believe strongly in the power of individuals to make a difference in the world. Passion fuels the professions of people who choose to become Life Coaches, Educators, Artists and engage in other non-traditional careers in the non-profit field. Passion must be nurtured.
I understand and share your desire to make the world a better place. Let me take care of the marketing-end and you'll find yourself in a better position then you ever thought possible.
A Unique Skill Set
You want someone who knows how to wield the power of language to maximize your influence. I have studied language patterns in advertising, theatre and poetry for years and I love to write. What I've discovered is that the right words, in the right context at the right time can have almost magical power over the audience.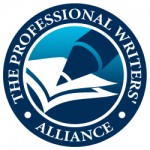 If we work together, I'll use my knowledge to promote and benefit your business in every way I can. The power of the ancient and lost art of Rhetoric combined with the persuasive techniques of hypnotic storytelling and copywriting, is at your disposal.
Most other content marketers and copywriters are not even aware that these sorts of patterns and techniques exist. Have questions? Go ahead and ask!
So you want to work with me…
Fantastic! I look forward to hearing from you. Because my work is so powerful, I don't take everyone who contacts me as a client. I'm busy and I'm picky.
But if you're dedicated to working with integrity and ethical business practices, I welcome your inquiry. If I take you on as a client, you're absolutely guaranteed to get my full attention.
Click here now to level up your business.